Two weeks after the Benghazi massacre, the only visible change to President Obama's weekly campaign schedule is the inclusion of 4 daily briefings. Yet, in the past 7 days, the Obama campaign team attended 14 different campaign/fundraising events. However, the President was obligated to meet with Secretary of State Hillary Clinton once in order to make sure that they continue to apologize to the Muslim world and pretend that a the murders of our citizens were carried out in response to an offensive video.
Obama's and Clinton's behavior are indicative to children trying to appease a schoolyard bully.
Besides apologizing and campaigning, Mr. Obama relaxed in the friendly environment of
The View
. He did speak at the UN General Assembly on Tuesday, but could not find the time to meet with other dignitaries.
The economy is still in shambles and unemployment continues to soar. Yet the President has ignored these issues.
Mr. Obama described the deaths of our Ambassador and security personnel as merely bumps on the road. And, he brushed off the concerns of Israel as only noise, an unwanted distraction.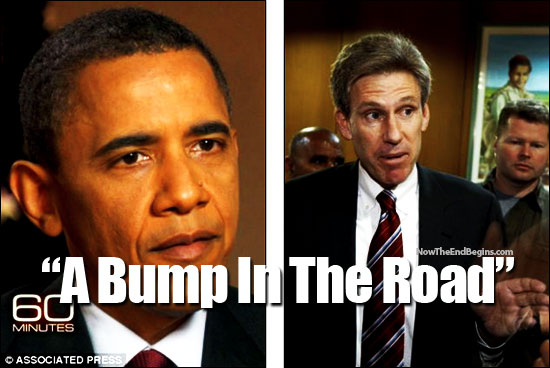 One must ask
:
Why would any right minded American re-elect this politician who has boldly ignored his sworn obligation to serve and protect this country but has favored the revolting terrorists in the North African and Arab regions instead?
Below is a summary of President Obama's schedule during the week of Wednesday September 19 through Tuesday September 25 2012.
Today, Tuesday, September 25, 2012
President Obama delivered remarks to the UN General Assembly at 10:10 AM. He skipped individual meetings but is attending the Clinton Global Initiative Annual Meeting at 12:10 PM (also in NYC). He will then leave NYC and return to DC by 2:35 PM.
Vice President Biden delivers remarks at the Chesterfield Fairgrounds in Chesterfield, VA.
Monday, September 24, 2012
Mr. Obama received a daily briefing at 10:45 AM, then ate lunch with VP Biden. At 1:05 PM, he left the White House and flew to New York City where he and his wife Michelle taped an appearance on "The View". In the evening, the First Family attended a reception for visiting Heads of State and Government.
Michelle Obama left DC on a separate plane in order to attend a 12:30 PM fundraising event in New York City.
Sunday, September 23, 2012
Michelle Obama spoke at a campaign event at a private residence in Princeton NJ.
Saturday, September 22, 2012
Mr. Obama left the White House at 12:10 PM and flew to Milwaukee, WI where he attended 2 fundraisers. The first was at the Milwaukee Theater and the second at Henry Maier Festival Park. He was done for the day and on the way back to DC by 7:40 PM.
Michelle Obama was the keynote speaker at the Congressional Black Caucus Foundation Phoenix Awards Dinner in Washington DC.
Friday, September 21, 2012
President Obama had a daily briefing at 9:45 AM (this was special because the it was photographed, just to prove it happened). Then, Mr. Obama traveled to Woodbridge VA. where, he delivered remarks via satellite to the AARP Life@50+ National Event & Expo (in New Orleans) at 11:30 AM. Next, he spoke at a campaign event at G. Richard Pfitzner Stadium in Woodbridge, Va. He arrived back at the White House at 2:30 PM.
Michelle Obama spoke at a campaign event at Morgan State University, Baltimore, MD. Then, she delivered remarks at another private campaign event in Phoenix, MD.
Both VP Biden and wife Jill traveled to Hanover NH and attended a campaign event at Dartmouth College. Then, they went to Concord NH and delivered remarks at a campaign event at the New Hampshire State House.
Thursday, September 20, 2012
President Obama received a daily briefing at 9:30 AM. Then he flew to Miami FL and attended a town hall meeting. When that was over, he flew to Tampa FL and delivered remarks at a campaign event. He flew back to Washington that night.
Joe Biden met with Steve Beecroft, the United States Chargé d'Affaires in Baghdad and the Administration's nominee to be Ambassador to Iraq.
Wednesday, September 19, 2012
Mr. Obama attended a daily briefing at 10:30 AM. When that was over, he and VP Biden met with Hillary Clinton at 11:30 AM. One half hour later, he participated in an Ambassador Credentialing Ceremony, and lunched with Mr. Biden at 12:30. His afternoon was free until 5:00 PM when he had a meeting with Burmese Opposition Leader Aung San Suu Kyi.
Michelle Obama spoke at a grassroots campaign event in Durham NC at 1:40 PM, then traveled to Greenville NC and attended a second fundraising event.
VP Biden, along with his wife, hosted a reception for emerging young leaders of the Lesbian, Gay, Bisexual and Transgender community.